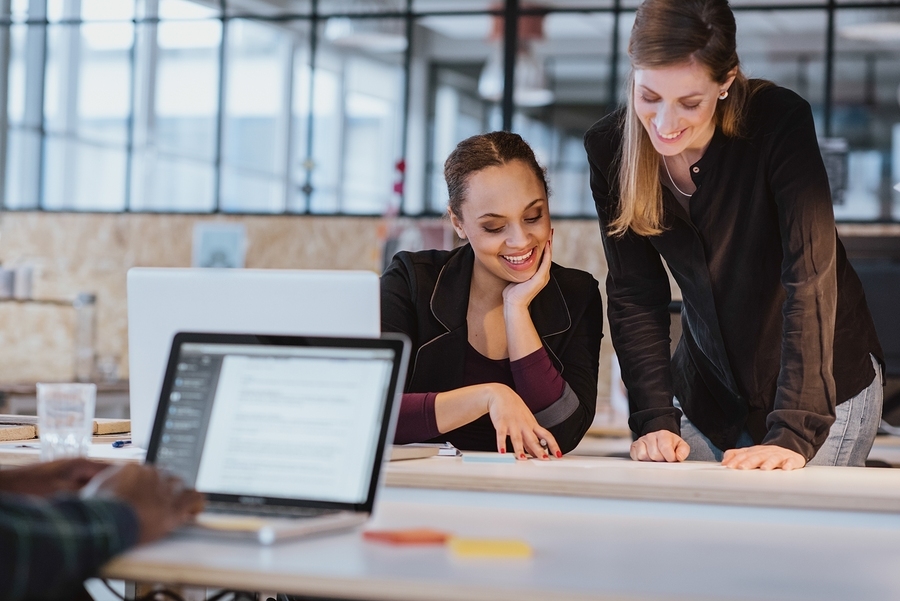 As top marketing technologist Scott Brinker estimates, there are over 3,500 marking technology solutions out there today. Companies are moving more into the digital marketing sphere and adopting marketing technology to automate their efforts. This creates a huge demand for new marketing talent with the ability to use these platforms. As a recent graduate or aspiring marketer, do you have automation experience?
Marketing technology and automation are fairly recent developments which means there's a talent gap of entry-level talent not having those skills. This is why it's essential for aspiring digital marketers to get hands-on automation experience under their belt to stand out from the competition. How do you get that experience?
According to G2Crowd's research on top platforms, Hubspot, Pardot by Salesforce and Marketo are the leaders in marketing automation based on market share. Even though there are tons of other options to choose from, these are the 3 most likely you'll encounter. Now, in order to use these platforms you have to be a paying customer which is not always ideal if you're a student. You can hack this roadblock by opting in for a free trial and utilizing what free resources these platforms do have. Below is a breakdown of all the free resources each of these platforms have to offer for marketers.
Hubspot is known as the leader of marketing training. The Hubspot Academy provides amazingly detailed and helpful resources and courses free and open to the public. To take some of their courses and earn certifications, you don't even have to be a paying customer. Here's the top 4 free certifications to earn through Hubspot to demonstrate your inbound knowledge and are industry recognized:
Inbound Marketing

Email Marketing

Inbound Sales

Content Marketing
Pardot, by Salesforce, is likely the most well-known marketing automation tool. Their resources focus almost entirely on how to use Pardot, however their training is also helpful for overall best practices. Reading through their knowledge base and resources will give you insight into how to leverage automation for marketing wins.
Marketo is the last leading platform with a huge library of free resources. Official training on Marketo through what they call the Learning Passport is only available to paying customers. However similar to Pardot, the resources they do have are extremely helpful in learning automation best practices.
Take advantage of opportunities
Say you have an internship or job and the company uses a marketing automation platform similar to the 3 discussed above - how do you get certified or ensure you learn how to use it? It's simple, just ask. Take initiative and make your intentions known to your supervisor. They'll likely be thrilled you want to gain expertise in the platform and give you access to training materials available. The best way to learn an automation tool is to actually use it, so make sure you leverage all opportunities you have to get hands-on with the software.
What if you only know one platform?
You learn Pardot through an internship then you go applying to jobs for after graduation and you find that most positions you're interested use Marketo. No need to worry - you still have a huge leg up from the competition. The tools themselves are different but the guiding principles behind the automation are the same. Employers prefer to work with employees who show initiative. In the interview let the employer know that you learned how to use Pardot in x number of days and that you've looked at Marketo and estimate it will take you x number of days to learn that. Having the experience demonstrates your drive to learn and stay ahead of the technology game.
Be that unicorn hiring managers are desperately looking for.
Take advantage of free training courses and resources offered by the top automation softwares. Be that one applicant who lists automation as a skill on their LinkedIn or resume. Dig deeper into one of the top platforms, make yourself known, and who knows - maybe an employer will reach out to you seeking your experience.
At DCI, we train all our apprentices in marketing automation, specifically Hubspot. We also offer electives in the curriculum to learn another platform such as Pardot and Marketo. Want to learn more about the apprenticeship program and what skills apprentices learn? Check out our site.
Ready to give deep into new digital marketing skills and become an apprentice? Check out our job openings or start your application today!